Not too far from Amsterdam, is the the floral capital of the world: Aalsmeer. This small town also houses the largest flower auction in the world. Every day, from 4 am to 11 am, more than 40 million flowers and plants are auctioned from all over the world.
The people in Aalsmeer started nurseries around 1880. They started out by growing roses in greenhouses, which were then brought to Amsterdam to be sold. Soon this into a local auction where people started to bid on the flowers. The blossoming flower sector, which became more international, meant that a large building was needed for the auctions to take its place. The auctions would take place at the new facility every day, this also gave the flowers and plants temporary storage before they would be shipped to all the corners of the world.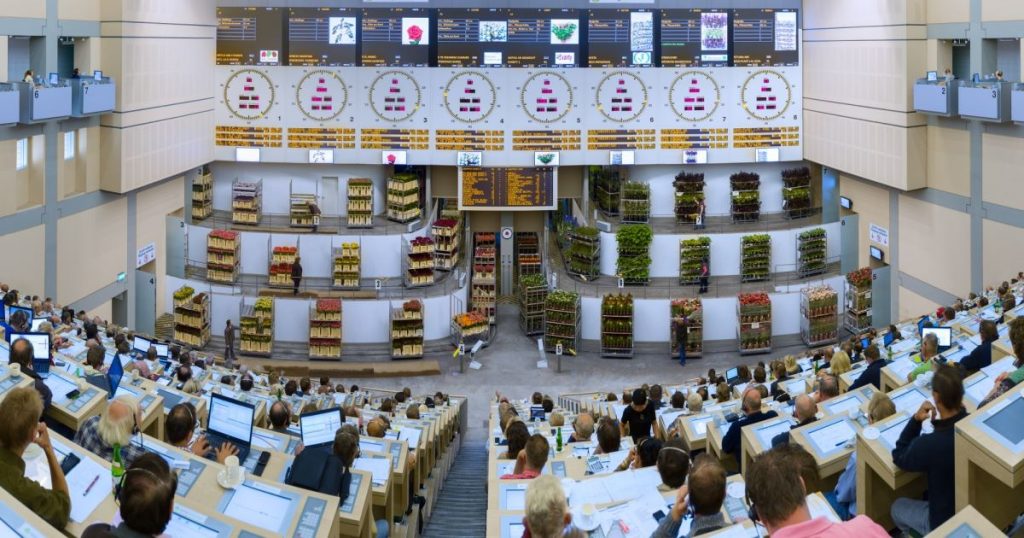 The auction clock celebrated its 100th birthday  in 2003. This was also the moment that changes started to take place and digitization took place.
However it is hard to keep up with the rapid technological advances made daily around the world, so even to this day plants and roses are still physically bought in the auction arena at the FloraHolland auction. The expectations are that the physical auction will be completely gone around 2020 and it will be succeeded by the digital auction, where buyers from around the world an log onto the auction platform and buy flowers.
Tuning has kept up with the times, but we also took it a step further, besides buying at the auction, we also buy directly from the best growers, guaranteeing our customer the freshest and best quality flowers and plants.